Administration looms for Lagan Construction group
Fri, 23 Feb 2018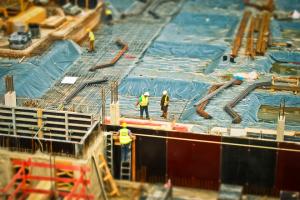 Four companies that make up one of the UK's leading construction groups are poised to go into administration after a series of projects were hit by delays and disputes.

Workers at Lagan Construction Group Holdings Limited, Lagan Construction Group Limited, Lagan Building Contractors Limited and Lagan Water Limited were made aware of plans to wind up the businesses earlier this week.

Though all of the other 30-odd divisions within the wider Lagan Construction Group will keep trading as normal, a memo to staff said operations would likely be "significantly impacted" going forward.

According to a memo sent to around 200 staff by Michael Lagan, the Group's chairman, setbacks to the start dates of new projects, protracted contract disputes on existing works and confusion regarding a joint venture partner in the UK led to a downturn in the company's fortunes.

The note continued: "It is with great sadness and reluctance that we have had to take this course of action. We have had long standing relationships with many of sub-contractors and suppliers. We hope that the process of administration will be smooth and that disruption to both projects and jobs will be minimal".

Around 200 jobs are projected to be lost, though Lagan noted that it was hoped many of these could be transferred to joint venture partners or existing divisions in the group.

With its origin dating back more than 50 years, Lagan has worked on many projects across Northern Ireland and the rest of the UK, including a new dual carriageway between Belfast and Larne and a new Belfast campus for Ulster University.

Lagan teamed up with Portuguese firm Somague to undertake the £250 million university project, with whom it will consult along with the administrator to ensure the project can progress.
Subscribe today to read and search all our news, premium articles, business sale listings and buy/sell resources.
Do you want to gain access to the latest businesses for sale as well as all UK administrations, liquidations and all winding-up petitions?
Business Sale Report is your complete solution to finding great aquisition opportunities.
10 Biggest Buyer Mistakes
Fill in your details below to get our FREE guide