Election result: Make economy top of agenda, businesses say
Fri, 09 Jun 2017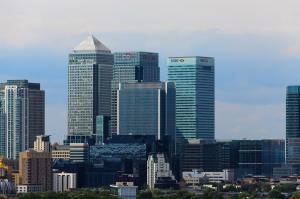 British businesses have responded to the general election results with a plea for the economy to be at the top of the agenda, warning the forthcoming government that this is a "serious moment" for the UK economy.

"The priority must be for politicians to get their house in order and form a functioning government, reassure the markets and protect our resilient economy," according to Carolyn Fairbairn, director general of the CBI.

"For the next Government, the need and opportunity to deliver an open, competitive and fair post-Brexit economy that works for everyone across all our nations and regions has never been more important. This can only be achieved if the next government doesn't put the brakes on business, remains open to the world and sets out a pro-enterprise vision," said Fairbairn.

Business leaders went into the election divided, with many who were traditionally supportive of Conservative policies being alienated by Theresa May's insistence on a hard Brexit — involving a departure from the EU single market and a commitment to abandoning free movement.

The hung parliament, which will result in a weakened Conservative administration, will make for a much more uncertain environment for companies to make investment and hiring decisions.

Many businesses are concerned about the prospect of a greater Labour influence, who many see as more anti-business because of higher business taxations, plans to renationalise industries and raise government spending.

Adam Marshall, director-general of the British Chambers of Commerce which represents over 75,000 UK companies, said the electorate's split decision is causing further anxiety at a time when businesses are already dealing with rising costs, currency fluctuations and uncertainty over Brexit.

"The formation of a workable administration that can give voters and businesses confidence around economic management must be the immediate priority," he said.
Subscribe today to read and search all our news, premium articles, business sale listings and buy/sell resources.
Do you want to gain access to the latest businesses for sale as well as all UK administrations, liquidations and all winding-up petitions?
Business Sale Report is your complete solution to finding great aquisition opportunities.
10 Biggest Buyer Mistakes
Fill in your details below to get our FREE guide