Losses prompt the AA to make £25m division sale
Wed, 27 Sep 2017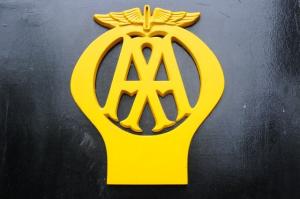 Recent losses and business failings may force UK driving firm the AA into selling off several ailing parts of its business, including its driving schools, road signs and maps divisions.
It is believed that the motoring association is hoping to focus on its roadside breakdown and insurance arms, for which it is best known and which generate 94 per cent of its total profit.
The AA hit headlines last month after then executive chairman Bob Mackenzie was removed from his position for gross misconduct after a violent altercation with a colleague in the bar of a Surrey hotel.
Since then, Simon Breakwell has been appointed full-time CEO and the AA has identified a few "non-essential" business areas, including making temporary signs for events, the firm's hotel accreditation scheme and courses for drivers, to recover a projected £25 million.
The sales would cover just 5 per cent of the AA's £403 million bet income recorded for 2017, of which roadside assistance services accounted for £365 million.
Lost business divisions may also comprise the firm's bestselling atlas, map and travel guide series and driving schools, which currently employ more than 2,600 people.
Breakwell's appointment this summer followed a tumultuous summer, which saw the AA hastily revise profit forecasts to investors and delay a large-scale IT upgrade.
The new CEO said that he hoped to make the AA stand out from its competitors once again by focusing on its insurance and roadside response business.
He added: "if you look at the great companies of the world, they always have great products that are really distinctive from their competitors.
"It's our intention to make the AA one of those companies. I'm a great believer in the approach of less is more, and that it is better to do a few things very well instead of being spread thinly."
Find a
business for sale
.
Subscribe to the
Business Sale Report
.
Subscribe today to read and search all our news, premium articles, business sale listings and buy/sell resources.
Do you want to gain access to the latest businesses for sale as well as all UK administrations, liquidations and all winding-up petitions?
Business Sale Report is your complete solution to finding great aquisition opportunities.
10 Biggest Buyer Mistakes
Fill in your details below to get our FREE guide