MBO values Manchester logistics firm at £20m
Wed, 18 Oct 2017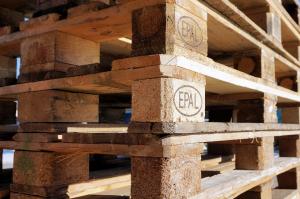 A management buy-out at logistics company Walkers Transport, which is based in Manchester and Leeds, has seen the business valued at £20 million.
The deal has been aided by private equity firm Total Capital Partners, who will provide £13.5 million of funding in a blend of equity and debt in return for a 60 per cent stake in Walkers.
The firm carries "ambient, non-hazardous, pallet-borne goods" for a range of different firms and organisations, including manufacturers, retails and wholesalers in the North-East area.
Comprising George Walker Transport, George Walker Transport Manchester and Northern Hub, the firm was founded by owner Nigel Jenkinson, who has committed his future to the business as a non-executive director and consultant following the buyout.
The MBO will see ownership of Walkers transfer to a management team lead by CEO Richard Simpson, while Jenkinson will keep hold of a minority stake.
The company has enjoyed a period of sustained growth in recent years, with turnover up from £18 million in 2014 to £25 million in 2016.
The management team have confirmed that they are planning to develop Walkers' service in the Manchester and Leeds area, with an intention to acquire "further businesses" later down the line.
The deal was led by Mark Buttler at Total Group, which has also overseen an MBO at Weird Fish, a lifestyle leisurewear clothing brand, in April.
Buttler said: "Walkers is fantastic business with a market leading reputation and strong potential for further growth."
Simpson added: "We are excited about the future and we are looking forward to working with Total Capital as we enter our next exciting phase of growth."
Find a business to buy
here
Subscribe to the
Business Sale Report
Subscribe today to read and search all our news, premium articles, business sale listings and buy/sell resources.
Do you want to gain access to the latest businesses for sale as well as all UK administrations, liquidations and all winding-up petitions?
Business Sale Report is your complete solution to finding great aquisition opportunities.
10 Biggest Buyer Mistakes
Fill in your details below to get our FREE guide